Hi,
I need to correct some waveforms from microtremor.
I am using the remove_response code outputting accelerations When playing with the water level parameter I observed a significant senstivity on this parameter. By setting it to the default 60 dB or setting it to none, the difference is huge and the results with the setting to none are definetely not correct and out of scale. Is there some guidance on how best to tailor this paramter to obtain reasonable results?
Thank you
I am attaching the remove_response plots.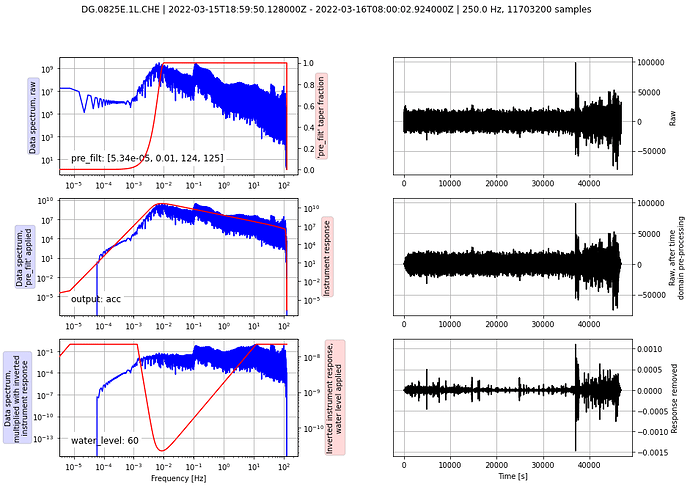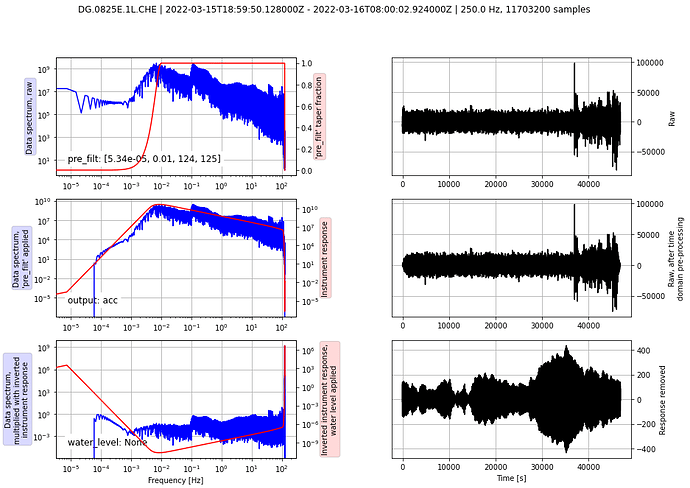 Best Regards,
Manuela