Hello obspy community,
I am doing the exercise: advanced_exercise_solution_3b of the obspy tutorial in order to calculate the magnitude of the events of other seismological data. However, I have noticed that the magnitude of the accelerometers are higher than seismometers.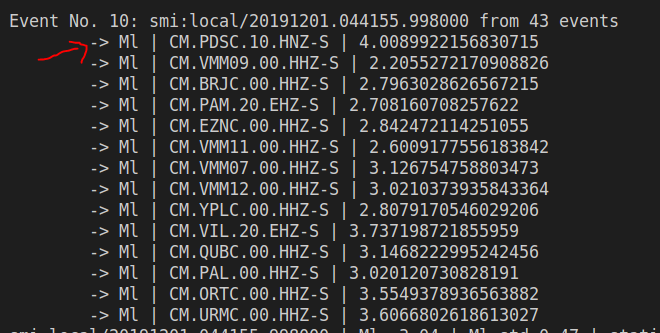 I want to be sure that this exercise is also useful for accelerometers. I am not sure because st.simulate() uses simulate_seismometer() method, and I am not completly sure if it also works properly for accelerometers because I am not definining the units of the response function in the exercise.
Could you give me your opinion about this?
Regards,
Emmanuel