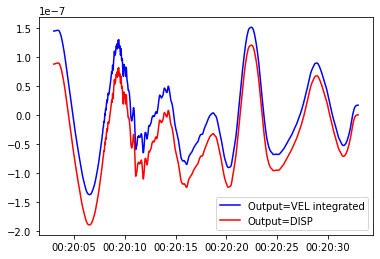 Hi!
I removed the response using 'VEL' as an output, and then integrated; and then I compared it with removing the response using 'DISP' as an output. I would expect both removed response time series will be the same, but I am getting some difference. Do you know which one represents truly ground motion?
Here is my code:
st=read()
tr=st[0]
tr0=tr.copy()
tr.remove_response(output='VEL', water_level=None)
tr.integrate()
tr.detrend('demean')
tr.detrend('linear')
tr0.remove_response(output='DISP',water_level=None)
Thanks in advance!