Dear obspy users,
We are happy to announce a fresh release of our NEW software, under the name Gisola: A High‐Performance Computing Application for Real‐Time Moment Tensor Inversion!
The backbone of our software and the package that it is based on would be the ObsPy Python framework!
The software has been successfully deployed and it is fully operational at the Institute of Geodynamics of the National Observatory of Athens (WATCH real-time operation here: http://bbnet.gein.noa.gr/gisola/realtime).
Download and use the software for FREE here: GitHub - nikosT/Gisola: Gisola: A High Performance Computing application for real-time Moment Tensor inversion
View documentation and instructions here: https://github.com/nikosT/Gisola/wiki
The ongoing Gisola discussions, support, questions, bug fixes, ideas and more, will be moved to the GitHub repository Discussions board here: Discussions · nikosT/Gisola · GitHub
You can read more at our paper: Gisola: A High‐Performance Computing Application for Real‐Time Moment Tensor Inversion | Seismological Research Letters | GeoScienceWorld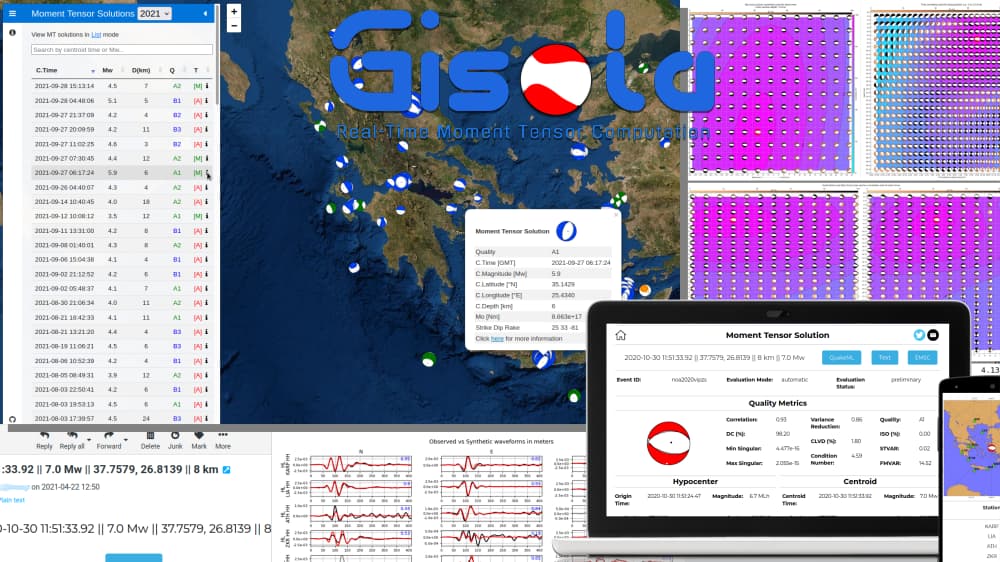 Wishing you all the best,
Nikolaos Triantafyllis